Benefits of Miami Beach Driveway Cleaning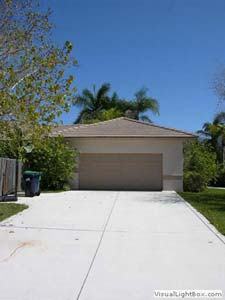 The outside of your home needs to look it's best at all times. You have no control over the amount of people that drive by and see the exterior appearance of your home. It is important that your home gives off the look of a clean, well kept home.
One of the biggest outdoor features of your home that affects the entire exterior appearance of your home is your driveway. A driveway can be made out of brick, asphalt, concrete, stone and other construction materials. No matter what your driveway is made out of, one thing is for sure. It is exposed to constant torment from the outside weather.
The constant uses and outdoor weather elements can cause you driveway to deteriorate faster. The best way to save your driveway is to provide it with proper maintenance. This includes having your driveway cleaned by a professional. There are several benefits of Miami Beach driveway cleaning including:

Prevent Repairs and Deterioration
Over a period of time, several features can college on your driveway. Dirt, debris and mildew can collect on parts of your driveway. Not only will this harm the outside appearance of your driveway, but it can also cause your driveway to deteriorate faster.
A professional Miami Beach driveway cleaning company will use a power washer or a pressure washing machine to rid your driveway of these harmful contaminates. This will help you avoid expensive driveway repairs and repaving.

Get Rid Of Bacteria and Algae
Bacteria and algae just as unsightly and can be just as harmful as dirt, debris and mildew, but it can also be harmful to your family's health. The growth of bacteria and algae is never good. These particles feed on crushed limestone, and they can spread quickly every time it rains.
Unfortunately, it can also lead to ugly black streaks on your driveway. Thankfully, you can keep your driveway cleaning with an annual pressure washing or softwashing service.

Restores the Look of Your Drive
The appearance of your driveway is greatly benefited by a regularly Miami Beach driveway cleaning service. When you want the outside of your home to look brand new, you will consider repaving your driveway. This can be expensive and time consuming. Repaving your driveway should only be done to repair your drive, not to improve the appearance. A simple driveway cleaning can make your drive look brand new without costing you a fortune.

Softwashing Is Save for Home Structures

If you are concerned about using a high powered pressure washer on the structure of your driveway, there are other options. A professional Miami Beach driveway cleaning company will be able to restore the look of your driveway through a softwashing process.
This process uses several chemicals that can be sued for prying away stubborn rust stains, mold build up and bacteria from your driveway. These chemicals are eco-friendly and environmentally safe, so you don't have to worry about harming your family, your home or the nature around you.
Give Your Coral Springs Pressure Washing & Industrial Specialist a Call Today!