South Florida Deck Cleaning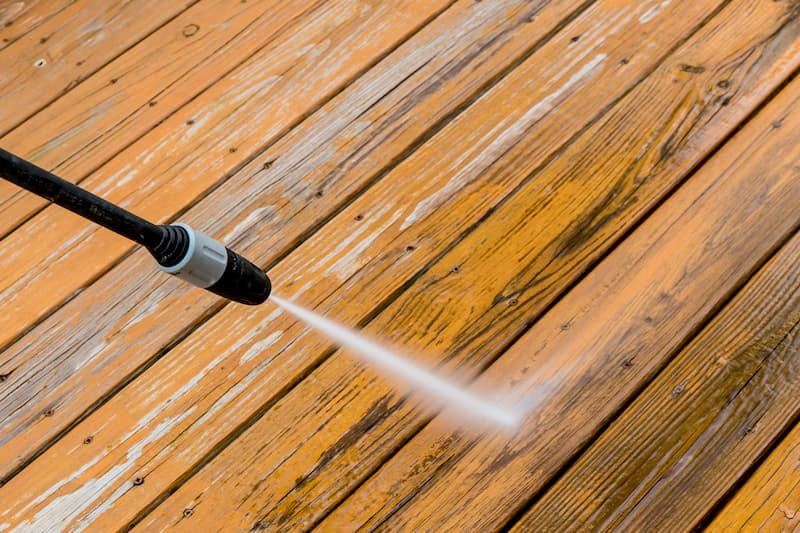 Water can become your worst nightmare when it comes to your deck. You run the risk of having your wooden deck becoming permanently damaged. Once a wooden deck becomes covered in mildew, it will start to rot and deteriorate which can end up costing you a lot to replace. Deck cleaning in South Florida will prevent this and other problems from happening. Big Green Men are what you need to make it strong and longer lasting. The more that we neglect our decks; the worse they become. Have yours cleaned by our professionals today and see how great your deck was meant to look. We will make your fall back in love with your deck once again.
Decks as a Source of Outdoor Entertainment
Outdoor decks can add to your outdoor activities as they are wonderful places to entertain. But if your deck has not been cleaned in a while, it will remain looking like it is older than it actually is. Deep cleaning restoration will help keep it looking newer and more durable.
Sun & Water Damage
When your deck becomes dry and gray from sun and water damage, it does not seem very inviting and you may not find yourself using it as much as you once did. With our low pressure deck restoration service in Big Green Men , our South Florida pressure washing specialists will bring your wood deck back to its natural color, making for a more attractive place to spend family time. Restoring the natural beauty of your deck takes the efforts of certified handymen like the ones you'll find with us.
Restoring Your Deck's Natural Beauty
Our restoration service returns your wood deck to its natural beauty; we can protect it from future sun, rain, and mildew damage. Especially in South Florida where the sun plays the biggest part in drying out wood decks and furniture causing cracks and splinters. Our non-drying, deep penetrating, highly pigmented deck stains will help keep your wood looking beautiful and splinter free!
Benefits of a Deck Cleaning
No splinters
Improves quality of deck
Increases the resell value of property
Getting the Right Cleaning Contractor
For a majority of homeowners, the deck is an extension of the interior that can be enjoyed all times of the year. A deck can be a functional add-on that makes life easier as you can entertain on them with family and friends as Big Green Men can provide you with:
Expert advice
Equipped with proper tools and machinery
Has an established reputation
Are versatile handymen
You can have a South Florida deck cleaning just by calling Big Green Men. You owe it to yourself and your family to have a better looking deck all times of the year, not just summer. We will make the necessary improvements for a deck that is going to last. Call us today and have a deck that you can now be proud of.
Give Your Coral Springs Pressure Washing & Industrial Specialist a Call Today!