Asphalt Sealing To Properly Maintain Your South Florida Surfaces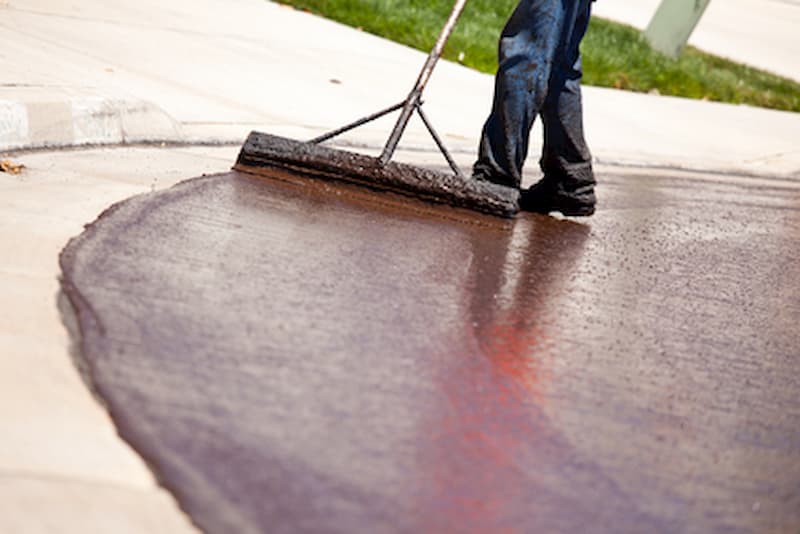 Big Green Men is proud to offer services like asphalt sealing for clients in Miami and surrounding areas. We provide services that help with your pavement management plan, including asphalt sealcoating and parking lot line striping. Although some property owners attempt the DIY approach to sealing their pavement, it's not the best approach for safety and satisfaction reasons.
It's better to leave sealcoating to trained, experienced, licensed, and insured professionals. We have the hands-on expertise and the equipment necessary to make your project a success. There are risks and potential hazards from handling materials and coping with things like fumes.
It's time to take care of the asphalt sealing you need for your parking lot, driveway, or other surface areas. You can rely on our team to provide stellar results for your sealcoating project.
Asphalt Sealcoating
While we may have earned an impeccable reputation as the top pressure washing for Miami area properties, that comes in handy for asphalt sealing. One of the primary things to take care of before sealing asphalt is cleaning off oil, stains, and debris from the surface, which we can certainly handle. We'll also address the need to fill any existing cracks or blemishes before applying the sealcoating.
Taking care of sealing your pavement is crucial and should be done immediately. If left unsealed, your asphalt could develop cracks or other problems. Eventually, the damage will compromise the foundation of your driveway, parking area, etc.
Asphalt should be resealed every 2-3 years, depending on the climate and amount of use the surface area gets. Areas with high vehicular and pedestrian traffic should plan on scheduling sealing services closer together to maintain and protect the integrity of the asphalt and the foundation beneath it.
Keeping Your Pavement Protected
At Big Green Men, we don't just sealcoat your pavement; we try to help you understand how to take good care of the surfaces for long-lasting results.
Avoid gas or oil spills if possible.
Stay proactive about preventing weed growth through existing cracks.
Get cracks filled immediately.
Seal every two years in the South Florida climate.
Avoid pressure on the edges as they're the most vulnerable areas.
We're here to help take care of the services that improve, beautify, and protect your residential or commercial property. Call us today to schedule asphalt sealing for your home or business in the greater Miami area.
Give Your Coral Springs Pressure Washing & Industrial Specialist a Call Today!