Post Construction Clean Up To Make Your Recently Completed South Florida Build Look Its Best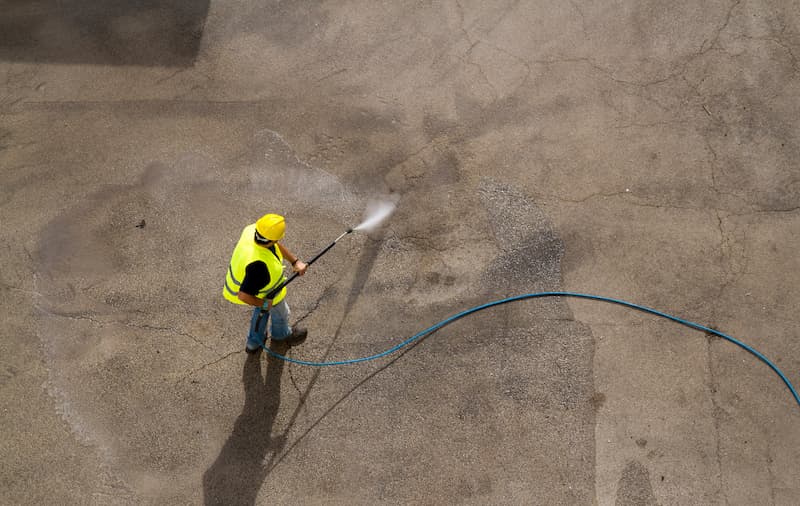 When projects in Miami require post construction clean up, Big Green Men is the name to trust. We offer premium clean-up work for more than reasonable prices. You can come to us for everything from standard pressure washing to heavy equipment cleaning and commercial construction site cleaning.
More contractors and construction companies are delegating jobs like post construction clean up to other companies. Why should you waste your time with the clean-up once a project is otherwise complete? Let us finish up the final details so you can move on to the next job.
You'll know you're in good hands by relying on us for the final stage of your project. We'll get the site ready for walk-through and inspections, making everything look impeccable, immaculate, and ready for move-in.
New Construction Pressure Washing
We've earned our stellar reputation as a premier choice for pressure washing for Miami area homes and businesses. We bring the same level of skill and dedication to everything that we do, including post construction clean up. And if that means using our pressure washing skills for new construction sites, we'll be happy to take care of it.
One reason why we're the best team for the job is that we adjust our cleaning methods based on the task at hand. No matter how sturdy your new build is, cleaning the project should be based on the type of material we're cleaning. Some jobs require standard pressure washing, while others are better suited for soft washing.
We clean:
Brick
Stone
Stucco
Wood
Vinyl
Glass
You shouldn't have to worry about your new construction being damaged during the cleaning. You can feel confident that we'll go the extra mile to provide safe but effective cleaning for your construction.
Clean Up Details For Post Construction
What kind of work does our post construction clean up handle? We're the final step between finishing construction and occupancy, which means taking care of:
Removing leftover building materials
Final surface dusting
Finding and getting rid of leftover nails, screws, etc.
Collecting leftover trash, including food wrappers, cigarette butts, etc.
Making shiny surfaces sparkle
Big Green Men is the only name you need to know for professional, thorough cleaning. Call us today to inquire about post construction clean up for your Miami-based project. Your satisfaction is our priority and guarantee.
Give Your Coral Springs Pressure Washing & Industrial Specialist a Call Today!