Fascia Wood Repairs To Properly Maintain Your South Florida Home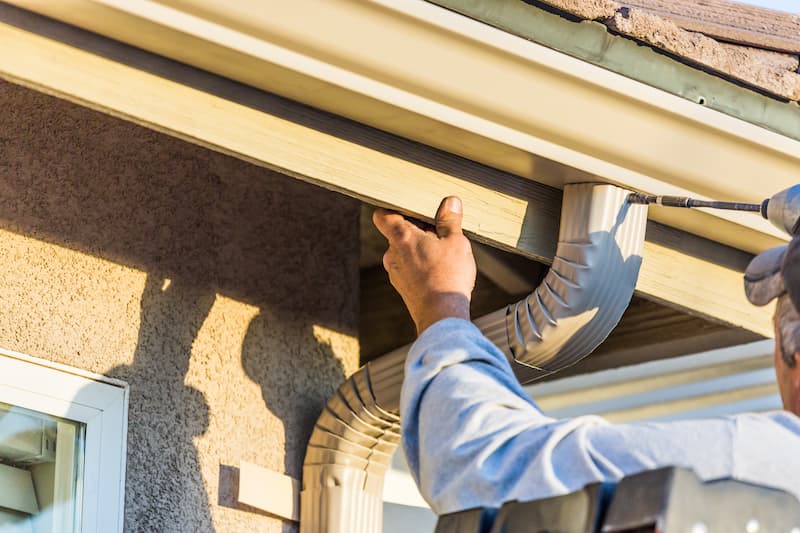 If your Miami home is in need of fascia wood repairs, you may be surprised to find the best solution is the top local house washing company - Big Green Men. We're experts at exterior surface cleaning as well as a multitude of home improvement services. Helping improve the look and condition of your dream home is what we do best.
If you've never dealt with fascia repairs, you may not even know what you're dealing with. This is probably all foreign to you if you're not in the industry or a first-time homeowner. The fascia board is the long wooden panel behind the gutters, acting as the mounting piece for gutters. Issues like clogged gutters cause damage to the fascia, and if not addressed quickly, it can cause problems with your roof.
Keep your gutters maintained and keep an eye out for the surrounding areas of your home to monitor for potential problems. If you know or even suspect you need fascia wood repairs, call us immediately.
Wood Rot Repair
An advantage of being a top resource for pressure washing for Miami homes is that we're familiar with the early signs of wood rot. It's not always easy to spot until it's too late unless you know what to look for and where to inspect.
We take care of services like wood rot and fascia wood repairs; when caught in time, it can help prevent the need for a premature and more costly replacement. The fascia is important for supporting the gutters, but it also fills the gap between the roof and the attic, sealing it off from weather, animals, and the elements in general.
Look for signs of wood rot to determine if you need repairs or replacement:
Bowing
Warping
Staining
Chipping
Crumbling
Common Types of Fascia Damage
Common causes of damage that require repairs for your fascia board are:
Moisture: Unsealed fascia, leaks, and other things allow consistent moisture exposure
Holes: Holes make it easier for water to infiltrate the wood and cause problems
Mold: Fungi develop on consistently wet boards and lead to rot
Pests: Animals and insects like termites can damage the board and make it susceptible to damage
Cracks: Temperature fluctuations can cause cracks that make the board vulnerable
Put a stop to minor damage quickly by scheduling repair service. Call us today for your fascia wood repairs, and protect your Miami home from mold, rot, and roof damage.
Give Your Coral Springs Pressure Washing & Industrial Specialist a Call Today!