Commercial Painter for South Florida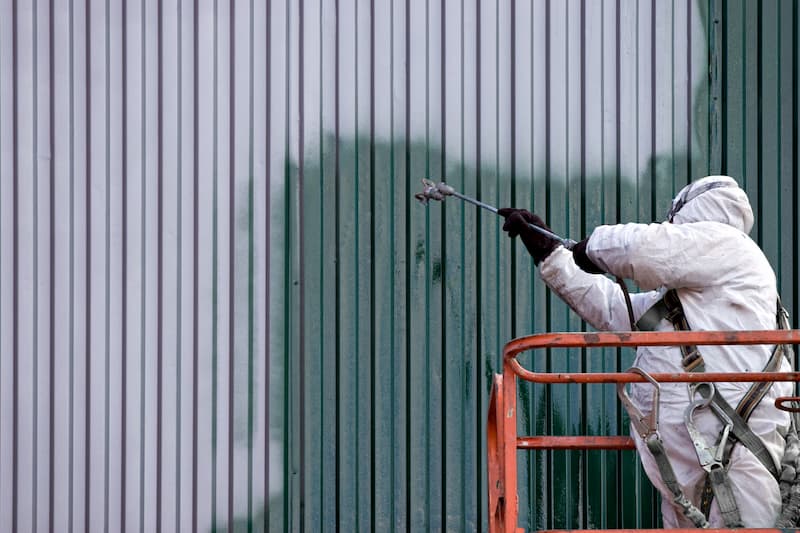 As an established South Florida commercial painter who offers the best in commercial painting we look forward to showing you all that we can do for you. Your commercial space is what makes the first impression to your potential clients. It even helps determine how motivated and inspired your staff will be. So it makes sense to make sure you take care of getting this professionally taken care of.
We are available to take on your painting job no matter how big or small. Time is money for any business, as another local business no one understands this better than us. So you need to work with someone that gets just how valuable and precious your time is and complete the painting job in a timely manner. Retail, hotel, office space, restaurant and anything in between, we can take care of it for you.
Commercial Painting Pros
The majority of the work for painting commercial structures, or any for that matter, is the preparation. The aftermath cleanup is also a large part of it. The precise painting work is really only part of it. Very often, this includes prep work such as wood repairs, light carpentry, wood rot replacement plus so much more. It also means cleaning the surface with careful pressure washing in order to make sure it is prepared for the actual paint.
When you want consistent, high quality results, you can rely on the Big Green Men name. Since 2000 we have been the name to trust in for a variety of South Florida jobs including commercial painting. Now we look forward to helping your business make a big splash by making sure it looks as good as you want it to.
South Florida Commercial Painting
When you choose to work with the South Florida pressure washing and commercial painting team you can rest assured that you are getting the finest in prompt and professional service. Never settle for less than the best when it comes to your commercial service needs. This includes making sure you work with a company that has the proper credentials, such as licensing and insurance. Don't let someone try to convince you that these are just unnecessary technicalities.
At Big Green Men we offer the best in customer service and always provide the finest in expert specialists for whatever job we take on. The best part is that we are also qualified to get the job done when it comes to prepping the surface, including pressure washing. Our goal is to make sure you get the service you need and the results you had hoped for. We don't just want to meet your expectations, we aim to exceed them.
So give us a call today so we can begin. We will work with you to find out more about what type of South Florida commercial painting you want to ensure we are on the same page. We just know you will be more than 100% satisfied with the job.
Big Green Men Offers the Following Services:
Commercial Painters
Commercial Painting
Professional Painters
Painting Contractor
Give Your Coral Springs Pressure Washing & Industrial Specialist a Call Today!