Soffit Installation & Replacement Specialists Serving South Florida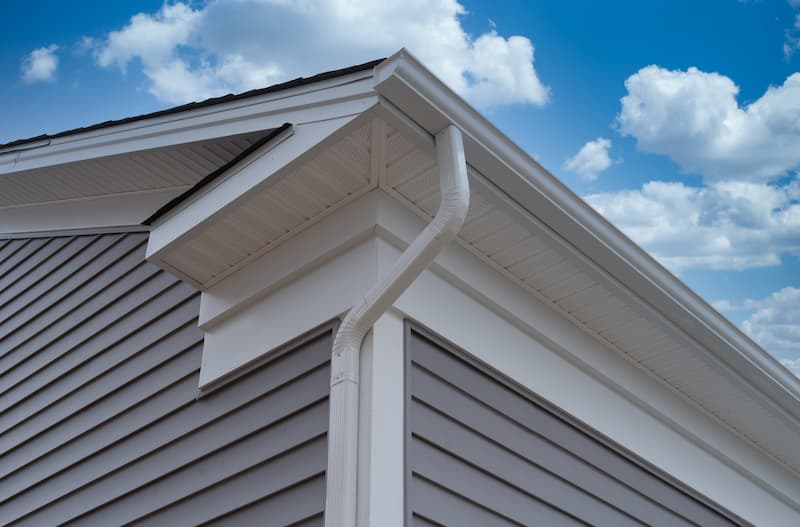 When it's time for soffit installation & replacement in Miami, Big Green Men has got you covered. The soffit is an integral part of your home, yet you probably never even think about it. This is the area where your roof meets the siding, but not every home has a soffit; it all depends on the style of your roof.
Your soffit helps direct rain as it runs off the roof, and it helps regulate your home's temperature by enabling your roof to breathe. Cooler and drier air is drawn into a vent, forcing hot, moist air from the exhaust vent in a circulation process that's good for the roof.
The soffit and fascia work together and are usually rather low maintenance, as long as they're good quality and installed correctly. Please choose the best company in the area for soffit installation & replacement, which means calling our team for stellar service.
Soffit Repair
As the preferred choice for pressure washing for Miami homes, we've seen existing repair issues with soffits. As well as the best local company for soffit installation & replacement, we also take care of repairs. Over time, the need for soffit or fascia wood repairs is inevitable, so watch for tell-tale signs like:
Poor Attic Ventilation - Blockages can result because of your soffit, and that leads to poor air circulation in your attic, which then causes damage to your soffit, fascia, roof, and more.
Gutter Leaks - If you have one or more gutter leaks, you can bet this caused damage to your soffit, too.
Rotted Wood - Exposure to the elements over time often leads to rotten wood, which can spell disaster for your soffit.
Animal or Pest Infestation - If an animal can gain access to your roof, attic, etc., it's often because your soffit is already compromised, but an infestation leads to more significant damage to your roof, soffit, fascia, and more.
Is It Time For Replacement?
You can count on Big Green Men for replacement of your soffit, and some signs it might be time for that are things like:
Rotting Wood
Leaks and Cracks
Signs of Pests
Appears to Need Painting
Discolored Paint
When in doubt, have it checked out! Our team would be more than happy to take a look if you suspect you need a soffit replacement.
Please get in touch with us in Miami to discuss soffit installation & replacement or repairs, and we're also here for pressure washing. We're anxious to have the chance to partner with you and provide you with the quality services that you need.
Give Your Coral Springs Pressure Washing & Industrial Specialist a Call Today!