South Florida Gutter Cleaning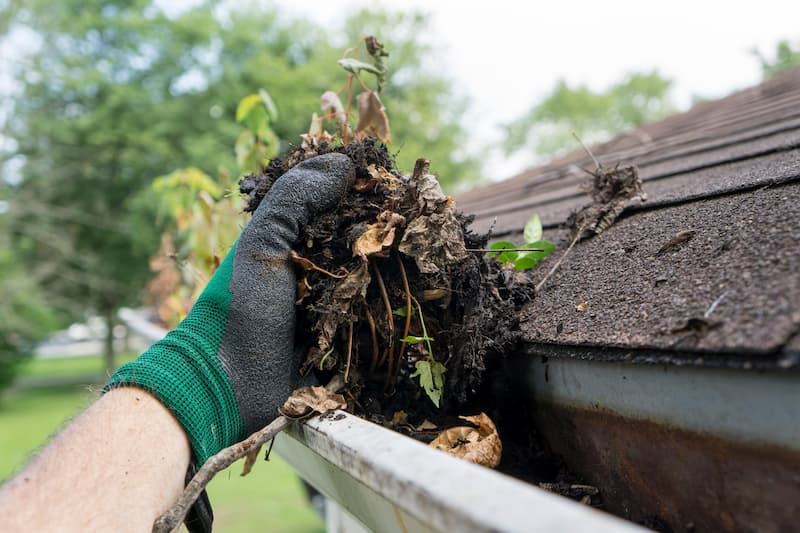 A gutter which is clogged could have damaging effects on your home, especially your roof. Debris that's collected in the gutters will build up and cause them to fail. Cleaning them can be scary, especially if you are afraid of heights. This is where Big Green Men can come to your rescue. We will provide you with a South Florida gutter cleaning that will save your roof from failure. Your gutters have the main job of defending the roof and the foundation as well. We would like to help you keep it that way as we will remove the hazards from your gutters so your roof is more secured. Call in our experts for help and save.
Gutter Preservation
Ice, rain, snow and wind can ruin your gutters permanently. This also includes debris and dirt buildup from fallen leaves and insects & rodents. The more that your gutters take in the more problems that you will have long term. Gutter accumulation comes from:
Leaves
Sticks & Twigs
Acorns
Snow and Ice Accumulation
In order for snow and ice to safely be able to drain off your roof when melted; your gutters should be free of anything that is holding it back from the process. Ice damming on South Florida homes is a huge problem where a replacement gutter is sometimes needed.
Ice Dams and Related Problems
Ice damming is a situation where water is unable to flow free because of ice buildup. As the water is unable to drain, it becomes lodged in the gutters and seeps into the home instead. This could cause lots of problems and damages which are hard to reverse. They can also be very detrimental to your wallet.
Gutters
Some homeowners have resorted to installing gutter guards as this prevents anything from getting into them. These are devices that cap over the gutters and prevent any accumulation from occurring. Gutter guards are a small investment for long term happiness and reassurance. .
Safety
In order to safely clean your gutters; you should posses the correct equipment and be able to endure long periods on a ladder. If you can't, we understand this and will do the work for you so you can watch us safely from the ground.
Importance of a Non-Polluted Gutter
Fallen leaves and heavy debris can cause hundreds of dollars in damages each year. This is why it's important to keep your gutters cleaned at all times, especially the fall where leaves fall most. You will save money and not have to deal with the insurance company with regularly scheduled cleanings.
Call the South Florida pressure washing and gutter cleaning experts for your free estimate today. Protect your huge investment by going with our service and save. You'll find that you save more and stop worrying over the condition of your gutters. Having your gutter professionally cleaned will prevent replacing them.
Give Your Coral Springs Pressure Washing & Industrial Specialist a Call Today!