Coral Springs Pressure Washing & Roof Cleaning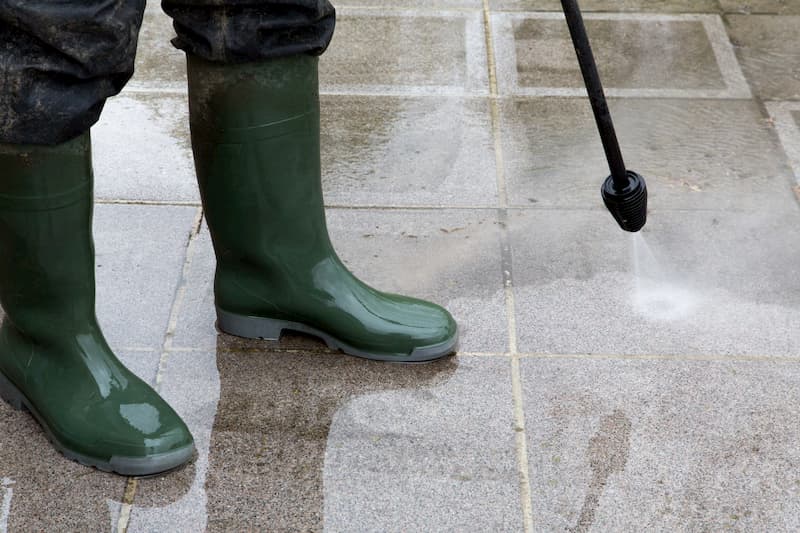 There are plenty of reasons why our team here at Big Green Men has become the number one choice for Coral Springs pressure washing and roof cleaning. Our professional crew knows what it takes to get the job done. We will leave your home, business or even boat completely cleaned, restored and refreshed. However, too many homeowners still think this is the type of job they can use their landscaper or handyman for.
Even worse, they think they can make this a DIY project. The bottom line is that without the proper training, skills, experience and equipment you cannot expect to get the same results as a team of professionals. You wouldn't hire a mechanic to fix your computer so why make the same sort of mistake here?
Pressure Washing in Coral Springs
There are a variety of things that you can use a professional pressure washing in Coral Springs for. One of the most common tasks we take care of in fact, is driveway cleaning. Most driveways are constructed of concrete which is a very porous surface. This looks great when it is brand new but, over time, with dirt, oil, weeds and other things, it begins to look dirty and rundown.
We specialize in cleaning up your drive of these ugly and potentially harmful substances. Let us come out to your home or business to take care of clearing up your driveway. Our highly trained cleaning techs will you give you the results you want. But we can't get started until you give us a call.
Coral Springs Roof Cleaning
Have you thought much about the current condition of your roof lately? Do you realize just how much of an impression the exterior of your home makes? Either good or bad, your home is making a first impression on anyone who sees it. It is up to you to make sure that clean exterior presents you and your family in a positive light.
The important thing to keep in mind when it comes to Coral Spring roof cleaning is that you should never hire a company that intends to use power washing. This method will actually pull at the shingles, make tears or cause pools of water to collect under the roofing. This can all do more harm than good.
Coral Springs Painting Professionals
We can also be there to take care of whatever painting needs you may have including:
Yacht Painting
Boat Bottom Painting
When it comes to addressing your need for pressure washing, roof cleaning or painting in Coral Spring, now you know how to trust in.
Give Your Coral Springs Pressure Washing & Industrial Specialist a Call Today!