Acrylic Sealing in South Florida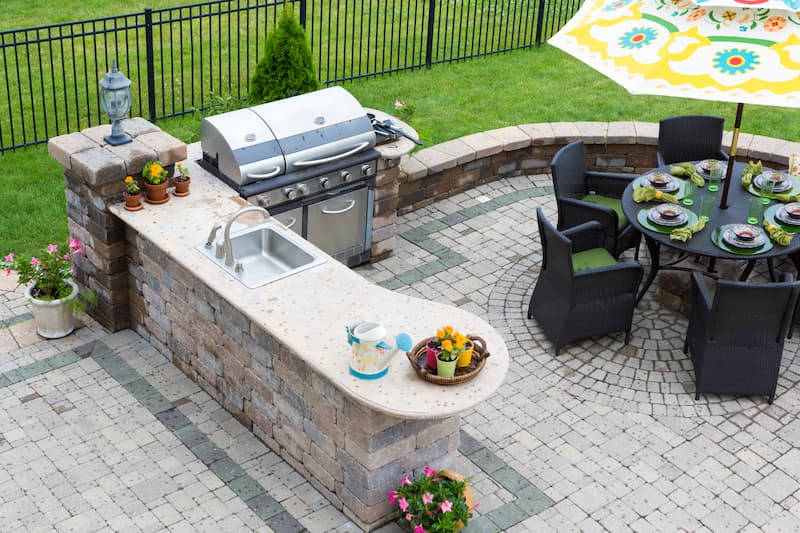 When it comes to finding the right team to take care of your South Florida acrylic sealing you have to know you made the right choice. When you work with the South Florida team you can rest assured that is exactly what you are getting. We can help you understand your options and advise you towards making the best decision for choosing the right acrylic for your particular job. Not to mention we will deliver our work with the finest in handiwork and customer service.
Since 2000, we have been taking the best care possible of each and every one of our local customers. This type of sealing work is intended to restore the luster to your roof tiles, paver surfaces like the patio or any marble and natural stone surfaces. It is a process that is vital to protecting these surfaces when they're in high traffic areas, such as driveways and traffic circles. This is instrumental in being able to prevent mold growth or re-growth.
Acrylic Sealing Experts
When you work with us for your acrylic sealing experts in South Florida you will have options like semi-gloss or satin, just like paints. We can help explain to you advantages of each and guide you towards making the choice that will work best for you. Your home is your biggest investment it only makes sense to want to keep every aspect of it protected.
Let's taking your roofing as an example. Acrylic sealing adds richness, luster and, more importantly, prevents the growth of mold. The acrylic sealing process uses a special liquid sprayer to enable the person applying the seal to completely coat all of the various angled surfaces of your tiles. So no matter what project it is you need your sealant applied to, your South Florida pressure washing and acrylic sealing experts will help you take care of this.
South Florida Acrylic Sealing
Even your garage floor could benefit from this type of service. Not only does this make the floor and the entire room look better, it creates a surface that is easier to clean. By sealing it, this makes the surface non-porous so spills can be cleaned up instead of soaking into the surface and becoming a permanent stain. Of course it is still breathable so you never have to delaminate it like paint or epoxy.
So if you are considering this type of work for your South Florida house, or know that you need it, give us a call today. We look forward to being able to take care of all of your acrylic sealing service needs. The change it will make can be astounding.
---
Recent Acrylic Sealing Related Articles
Benefits of Acrylic Sealing for Your Concrete Surfaces

As a South Florida homeowner, you want to feel certain that you are taking the best care possible of your home, inside and out. Yet, when it comes to your concrete surfaces, this can feel like quite a challenge. Living in a tropical climate means different […]
Give Your Coral Springs Pressure Washing & Industrial Specialist a Call Today!