Davie Pressure Washing & Roof Cleaning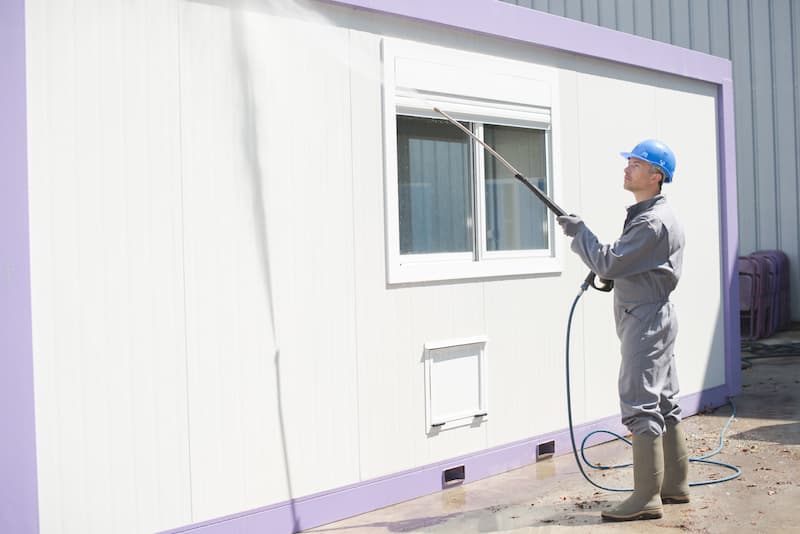 One of the first tasks a realtor will recommend to potential home sellers is to take care of pressure washing and roof cleaning their Davie home. Not only does it make the home look a thousand times better, it is a quick and easy way to rid the exterior of problems like mildew, mold and algae which is often on a home inspection check list. So what, you may be thinking, I am not planning on selling my home.
That doesn't matter; the point is that either way you should want your home to looks its best. That's only possible of you take the steps necessary to get a proper cleaning done. You work hard to take care of keeping the inside of your home immaculate so why not the outside? Keep in mind, the exterior of your home is what makes the first impression.
What does yours say about you and your family? The good news is that the team here at Big Green Men is the local leader for Davie pressure washing and rooftop cleaning. We take great pride in the superior quality work that we provide to our customers. Now, let us show you how our quality work earned us the top reputation we have.
Pressure Washing in Davie
There are plenty of aspects of your home or business that our team can keep clean via pressure washing. In fact, for features like siding or your deck we can make them look as good as new. Stop ignoring the fact that the outside of your home could use some cleaning and let us make it all look clean as a whistle. You can't have curb appeal without looking stunning from all angles.
Davie Roof Cleaning
You may be surprised to find that we actually do not use our power washing services to take care of roof cleaning for your Davie home. Although many other companies still utilize this method, it has been proven to be too harsh. The high velocity of water can trap pockets under shingles and cause mold and rot, plus this is a way to damage your shingles. We use a careful combination of cleansers that are also environmentally friendly, for a top notch cleaning.
Davie Painting Professionals
You can also count on us for all of your painting needs. We offer a variety of services such as:
Yacht Painting
Commercial Painting
Bottom Boat Painting
Residential Painting
What can we do for you today? Call us to find out more about the pressure washing, roof cleaning or painting service we can provide for you. We assure you that you will be glad you did.
Give Your Coral Springs Pressure Washing & Industrial Specialist a Call Today!