Parking Lot Line Striping Services In South Florida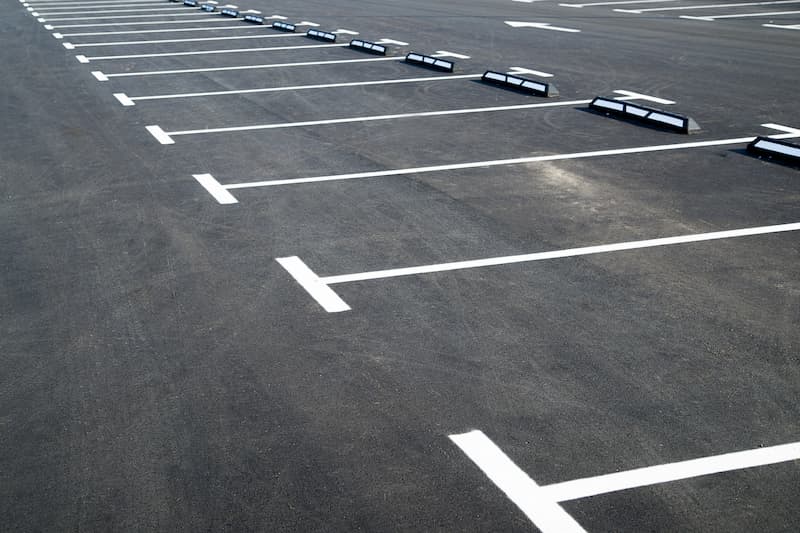 Whether you're making it a priority or not, parking lot line striping for your commercial property in Miami is crucial. It's easy to procrastinate and place other tasks ahead of hiring professionals for lot striping, but it could cost you in fines and legal liabilities. Let Big Green Men take care of this service for you and ensure your lot is safe, concise, and up to the required specifications.
We take care of clean-up like paint and graffiti removal or putting paint in place, like our lot line striping. The bottom line is that we're there to care for our client's needs. Clear, accurate, and current marking is mandatory whether your business has a designated parking area or a commercial parking lot.
If it's time to schedule service for your parking lot line striping, then it's time to give us a call. We're looking forward to providing you with the services you need to make your business run more smoothly and efficiently.
Painting Parking Lines
It makes sense that you should be able to trust the same team for lot striping as the one you already rely on for pressure washing for Miami properties. We're familiar with codes and regulations that businesses need for parking areas, whether we're cleaning the lot or putting the lines in place ourselves.
Parking lot line striping is important for several reasons:
Maintains ADA compliance
Maximizes the number of parking spaces
Creates clear and concise traffic flow
Promotes safety and prevents accidents
Pleasing to look at
In many instances, marking your lot area isn't just for your customers and employees. Your lot must be marked for additional details like loading and fire zones. Make everything safe for pedestrians, visitors, staff, and drivers by marking your lot clearly.
Help Is On The Way
Don't overlook the importance of keeping your lot marked and making sure the marked areas are current with codes and ADA compliance guidelines.
Big Green Men will work with you to schedule a time that works for roping off your parking lot for striping services. We'll create a cohesive marking map with fresh lines that are easy to see. Best of all, we'll make sure you meet the necessary ADA standards.
Call us now for parking lot line striping for your Miami area business. We'll demonstrate to you why we're the top choice in the area for pressure washing, line painting, and more.
Give Your Coral Springs Pressure Washing & Industrial Specialist a Call Today!