West Palm Beach Pressure Washing & Roof Cleaning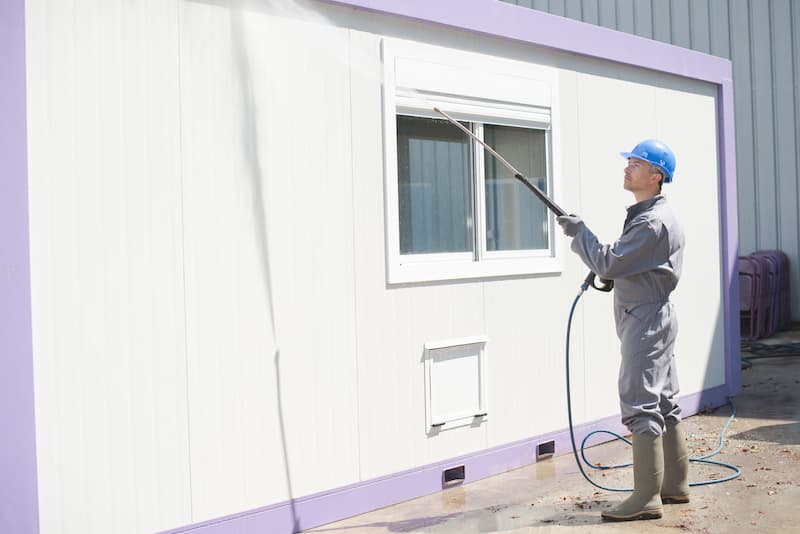 If you are in the market for the best in West Palm Beach pressure washing and roof cleaning then you have probably already heard the Big Green Men name come up. Founded in 2000 by Allan Zabo, we have worked hard through the years to make available the finest in quality services. We offer superior customer service and expert specialists for your job. We are beyond confident that we can help with your power washing job, whatever it may be.
We've been serving all of West Palm Beach for 15 years and have quickly risen to become South Florida's most experienced and reputable company for roof cleaning, power washing and other related services. Our cutting edge cleaning methods allow us to clean just about any surface on the outside of your home or business using safe, low pressure cleaning techniques.
Pressure Washing in West Palm Beach
The good power washing professional in West Palm Beach first of all examines the site and asks you certain questions and thereby decides the specific type of service that is needed or you expected. Our experts take great pride in their work and ensure that you are happy with the results. House washing is something that you should not try to attempt on your own.
For one thing, the washers you can rent are not the same quality as the equipment as what professionals have access to. There are also too many areas that are impossible to reach without knowing how to do so. Plus, do you really want to spend your time off taking care of a task like this?
West Palm Beach Roof Cleaning
One of the most important things to know about our service when it comes to roof cleaning is that we use cleaning agents that are environmentally friendly. You get the same great cleaning results without all of the harsh and harmful chemicals. Not to mention, we don't use power washing. While that may come as a surprise, responsible companies have known for years that high velocity water is not the way to clean roofing. It can tear shingles, create water pockets and generally do more harm than good.
West Palm Beach Painting Professionals
Of course when it comes to taking care of professional painting you should also never have to settle for less than the best. We can make your home, commercial space or even yacht look better than ever. All you have to do is call us to find out more about what we can do for you. For your pressure washing, roof cleaning and professional painting needs in West Palm Beach, get in touch with us today.
Give Your Coral Springs Pressure Washing & Industrial Specialist a Call Today!