Paver Sealing To Protect Your South Florida Hardscaped Surfaces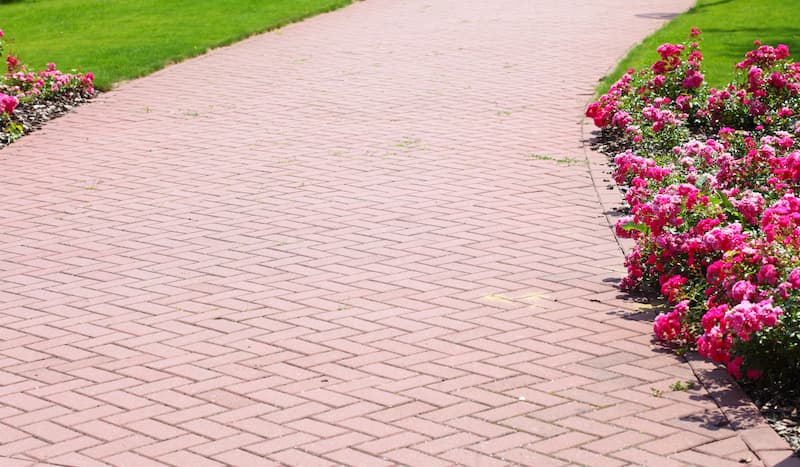 At Big Green Men, we believe in providing the type of services our clients need at the level of quality service they deserve. To us, no job is too large or small, nor is no job too insignificant because a task like a paver coating can do wonders for your Miami area home. Protecting the foundation of your patio, walkway, or other features is vital.
Although we're known for exterior cleaning services like house washing, we also offer services that help improve and protect features of your property. Sealing your pavers enables you to get maximum longevity and peak performance from them.
Contact us to take care of a task like paver coating, and feel confident you're getting the best possible care there is in South Florida. We're committed to client satisfaction and industry excellence. Please give us a call right now to find out more about our services and to schedule your appointment.
Brick & Stone Paver Sealing
Professional pressure washing for Miami homes improves the look and increases the property value. But details like sealing your pavers help with appearance and value, but so much more:
Reduces paver loosening and cracking
Deters insects and pests like ants
Lowers the risk for surface deterioration and wear
Inhibits weeds and grass in joints
Deters moss growth
Prevents damage from inclement weather
Plus, once your pavers are sealed, it improves the color, texture, and brightness while reducing the likelihood of fading or discoloration. Your pavers will resist stains and become easier to clean and maintain. A protective coating helps to repel oil, grease, and grime and prevents the accumulation of unwanted substances.
If you're going to bother installing pavers to create a feature for your property, you should also keep them protected. Call us for paver coating; we promise you'll love the results.
Safeguarding From The Elements
Any feature outside your home is at higher risk of damage due to prolonged exposure to the elements. At Big Green Men, we can wash the accumulation away but sealing things like pavers will also help prevent build-up or damage.
We'll add a protective finish that preserves the look and condition of your pavers for years to come. Don't let your hardscapes show signs of wear when we can help prevent the adverse effects of the elements. Call us now in Miami to schedule pressure washing and additional tasks like paver coating.
Give Your Coral Springs Pressure Washing & Industrial Specialist a Call Today!