Key West Pressure Washing & Roof Cleaning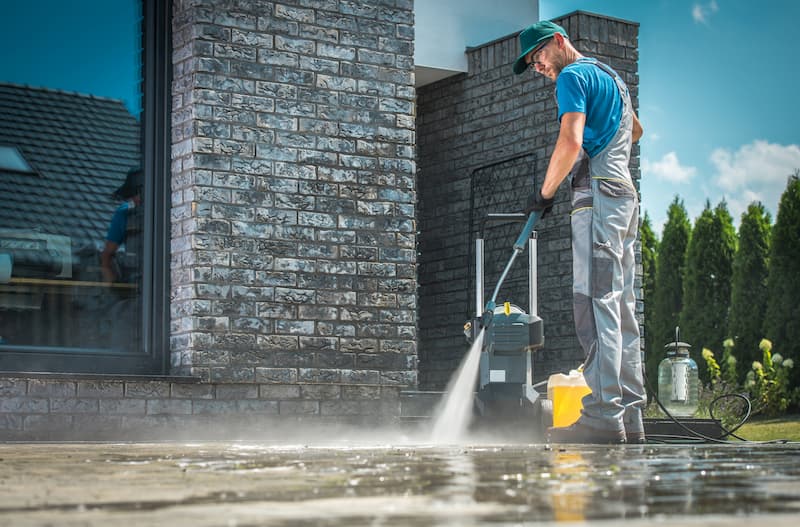 When it comes to Key West pressure washing and roof cleaning most people think about their home. That's because, in this type of climate, your home can be one place where mold and mildew quickly develop and can be visible from the street. Even so-called "maintenance free" exteriors like vinyl siding will develop unsightly mold and mildew if left uncared for or not cleaned. House washing is something that you should never attempt to take care of yourself.
The results will never be what you wanted. So it makes more sense to simply hire someone who knows what it takes to get the job done. When you work with the Big Green Men team you can get the best in this type of work; from decks to gutters to driveways, we can handle it all. The important thing is to get started taking care of it today.
Pressure Washing in Key West
In the humid conditions this area is subjected to almost year round, it becomes the perfect breeding ground for substances like mildew, mold and algae. This doesn't just look unsightly, it can have dire consequences for your home. The last thing you need is to have your exterior begin to rot due to excess problems like this. We can take care of tasks like cleaning your driveway, walkways or other areas that need to be professionally cleaned.
Key West Roof Cleaning
One area that you cannot use this type of high velocity washing on is your roofing, yet too many companies still adopt this approach. What you really need is a company that known how to address your Key West roof cleaning service needs. At Big Green Men we use specialized cleaning solutions to solve the problem instead of subjecting your delicate roofing materials to high powered water that can cause more damage than good.
Key West Painting Professionals
It is just as important to know who to rely on for your Key West painting work too. We offer the finest in services like:
Bottom Boat Painting
Yacht Painting
When you work with the Big Green Men team, you can rest assured that you are getting the best in whatever work we are taking care of. Because we want to take care of our customers, and have been working hard to do so since first starting the business in 2000, we try to offer a variety of professional services. When it comes to pressure washing, roof cleaning or painting services in Key West and surrounding areas, now you know who to call.
Give Your Coral Springs Pressure Washing & Industrial Specialist a Call Today!