House Washing To Maximize Your South Florida Home's Curb Appeal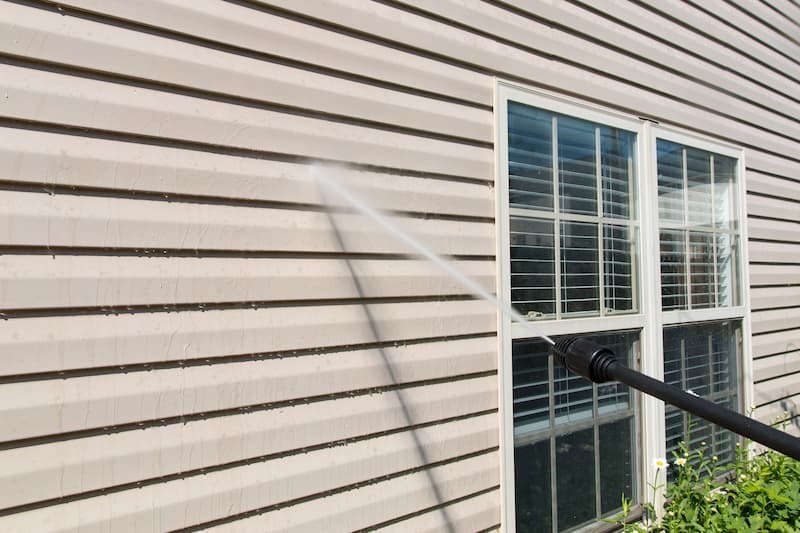 Who else would you trust but Big Green Men for a job like house washing in the greater Miami area? Our company name has become synonymous with outstanding exterior surface cleaning, and that's a reputation we intend to maintain. Cleaning your home's exterior to improve your curb appeal is what we do best.
We offer a full range of services from house to fence cleaning, and all points in between. It's an honor to have the opportunity to partner with so many local homeowners and help them keep their homes looking their very best.
Any pressure washing job, including house washing, shouldn't be a DIY project. Leave this back-breaking and potentially hazardous work to our trained and experienced technicians. You'll be glad you did once you see the immaculately clean home we leave behind for you.
Residential Exterior Surface Cleaning
When it comes to pressure washing for Miami area clients, taking care of their homes is a top priority. Your house is your biggest and most important investment. A task like house washing doesn't just improve the look of the facade, it helps in many other ways:
Safeguard against damage like mold and rot
Maintain or even increase the property value
Prepare the surfaces for painting or staining
Promote better health and wellness by removing allergens and pathogens
Help ensure the longevity of exterior surfaces like roofing and siding
The only way to take good care of your home and reap these benefits is with consistent, routine, professional residential exterior surface cleaning. It's more cost-effective to use pressure washing for preventative maintenance than procrastinating and resulting in property damage from neglect.
Don't take chances with the look or condition of your home. Let us work our magic to help you keep your home looking its best and in the best possible shape for years to come.
The Experts Who Care
Locals feel good about working with Big Green Men because we've proven we care about our customers and their property. We use the safest cleaning methods that still prove to be effective for even the most fragile materials, like glass windows.
A clean home looks good, and that increases your pride of ownership. Why live with green siding when you could have a sparkling clean and beautiful home that will leave the neighbors green with envy? Call us in Miami to arrange for your upcoming house washing service, and let us demonstrate to you why we're the top choice for local pressure washing.
---
Recent House Washing Related Articles
Give Your Coral Springs Pressure Washing & Industrial Specialist a Call Today!