Ft. Lauderdale Roof Cleaning & Pressure Washing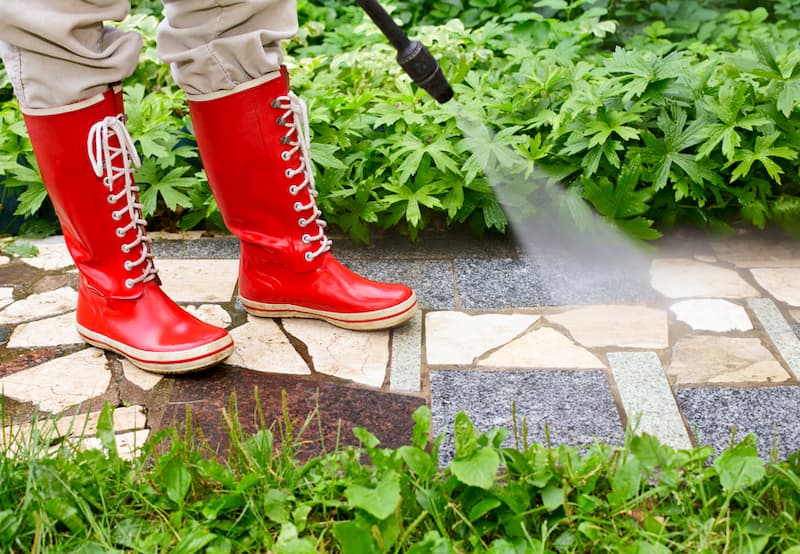 At Big Green Men we are known for having taken pressure washing and roof cleaning in the Ft. Lauderdale area to the next level. Gone are the days of hiring your lawn maintenance professional or local handyman to take care of a job that requires specialized knowledge of equipment and cleaning agents. When you work with our team you can rest assured you are getting the finest results possible in the safest manner possible. You can trust us to clean your property effectively, affordably and safely so you can be proud of the results.
Pressure Washing in Ft. Lauderdale
You have probably already heard a great deal about power and pressure washing and may have even used this type of important cleaning service before. What you may not know is that one of these terms is more commonly used than the other. This can be relevant to businesses for their online marketing campaigns and to consumers who are looking for important information.
What you really need to know is that there is a big difference between what you can rent from your local home improvement store and what we use to take care of your cleaning needs. So if you want the best job possible for the best price around, call on the Big Green Men team. We will take care of your power washing needs and show you what a difference our professional service makes. Call us today to find out more about what we can offer you.
Ft. Lauderdale Roof Cleaning
You can also trust us to take care of your Ft. Lauderdale roof cleaning so it can be restored to its original condition. Our cleaning solution will make your roofing look "like new." We use organic and eco-friendly cleaning solutions that are safe for use even around pets and plants. While some companies still rely on power washing to take care of rooftop cleaning, this is a grave mistake. The AARMA, Association of Asphalt Roof Manufacturers, agrees that cleaning solutions as opposed to high pressure water is the best way to clean.
Ft. Lauderdale Painting Professionals
The great news is that you can also rely on us for your professional painting needs as well. We offer the finest in:
Bottom Boat Painting
Yacht Painting
So what can we take care of for you today? One thing is for sure, when you get the work done through us, you are going to be beyond thrilled with the results. For pressure washing, roof cleaning or painting in the Ft. Lauderdale area there is no one better!
Give Your Coral Springs Pressure Washing & Industrial Specialist a Call Today!