Coral Gables Roof Cleaning & Pressure Washing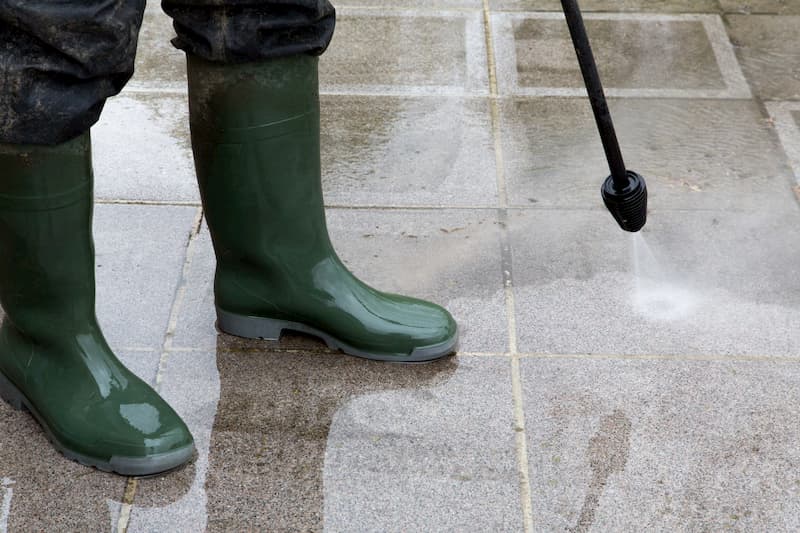 Some people wonder, before they talk to us, if Coral Gables pressure washing and roof cleaning is expensive. The most important thing to keep in mind is that this service is not nearly as pricy as it would be to have to replace your siding, deck, roofing or other features that are cleaned off with power washing. While the Big Green Men team certainly keeps pricing well beyond reasonable it is always a wise financial investment compared to waiting to have to replace aspects of your home because they have succumbed to mold, algae and rot.
Let's take your siding for instance. If your siding looks like it has been these for a long time and is showing wear and tear while being in desperate need of replacement, it may be time to call Big Green Men, your local team of power washing professionals. Or what about your deck?
Pressure Washing in Coral Gables
If your deck looks like the wood needs to be re-stained you may be able to clean it by pressure washing it as opposed to re-staining or replacing the whole thing. These are both signs that the exterior of your home is in need of maintenance. A lot of local homeowners assume that when the condition of anything on their home starts to deteriorate that it is automatically time to replace it. However, a good pressure wash can restore your deck, siding or sidewalk to its original condition because the wash will remove dirt and many other things that can make these details look in worse shape than they really are.
Coral Gables Roof Cleaning
What you should know is that we do not use pressure washing when it comes to your roof and you should not hire anyone else that does. This approach to Coral Gables roof cleaning can actually do more harm than good. So at Big Green Men we use eco-friendly cleaning agents to bring your roofing back to its original condition while avoiding the need for damaging the shingles with high velocity water.
Coral Gables Painting Professionals
The good news is that we also offer painting as well. The services we provide include:
Commercial Painting
Residential Painting
Yacht Painting
Bottom Boat Painting
No matter what you need for cleaning and painting, our team of experts can get it done for you. If you would like to take advantage of the finest in Coral Gables pressure washing, roof cleaning or painting, get in touch with us today. We look forward to showing you how we earned the flawless reputation we have.
Give Your Coral Springs Pressure Washing & Industrial Specialist a Call Today!