Miami Pressure Washing & Roof Cleaning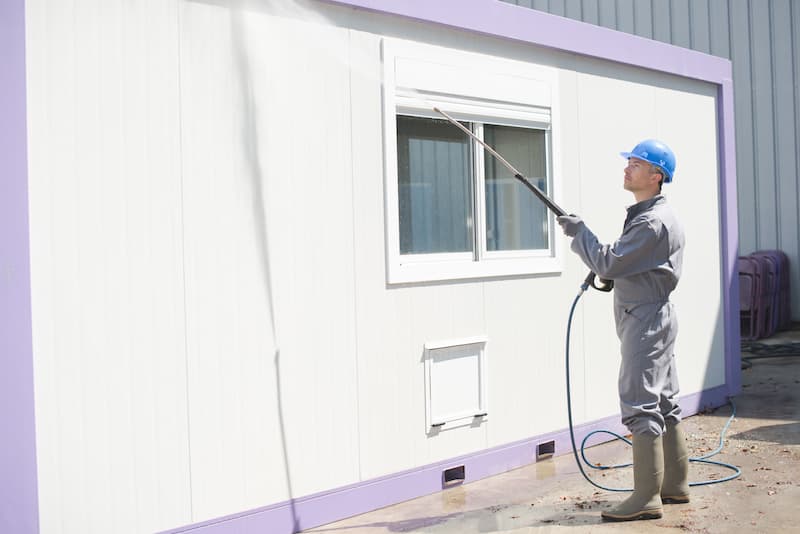 It is important to find the right company when it comes to taking care of your Miami pressure washing and roof cleaning services. At Big Green Men we use state of the art equipment and have the training, skills and experience necessary to safely and effectively clean any surface. We can increase or decrease the pressure setting on our equipment to meet the needs of the current task at hand.
The very first impression that a visitor forms about your property is based on the appearance of the exterior of your home or business. Most Miami homes truly appreciate the value of great architecture and well-manicured landscaping. Often, however, homeowners give little consideration to the proper cleaning and maintenance of their exterior siding, gutters, exterior wood, masonry and concrete.
Even if you are not painting your house, you should be washing the exterior at least annually. Power washing your home spruces it up and helps remove potential threats from your roofing. Let our team of experts take care of this or any related services so you can get the best service possible.
Pressure Washing in Miami
There are so many great reasons to rely on Big Green Men for your Miami pressure washing services. This is the ideal way to get certain things clean in a way that no other method will clean. Yet it is important to use a quality system like what we have. The low pressure ones you can rent from home improvement stores just don't get the job done.
Miami Roof Cleaning
On the other hand, there are still too many companies offering "professional" roof cleaning and then relying on a high velocity power washer to get the job done. This can do more harm than good. At Big Green Men we utilize a cleaning solution that is eco-friendly in order to take care of cleaning your rooftop and ridding it of harmful substances like mold and algae.
Miami Painting Professionals
Among all of the important services we offer, we also specialize in painting for Miami residential and commercial clients. When you want to get the work done but want to get the most bang for your buck, call on the Big Green Men team. Don't settle for less than the best in workmanship and customer service; let us get the job done for you.
For all of your service needs you now know the same to trust in. Since 2000 we have been the name that means quality for pressure washing, roof cleaning and painting in Miami and surrounding areas. Now, we look forward to showing you firsthand what makes us number one.
---
Recent Miami, FL Projects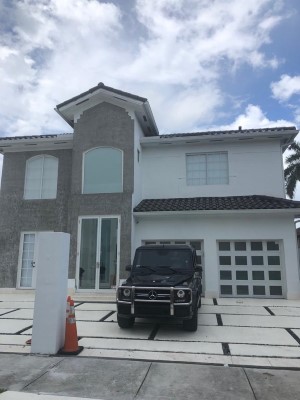 Elastomeric Roof Painting In Miami, FL
Elastomeric roof paint not only waterproof the roof seal coat to completely as well as reflects 94% of the sunlight back into the atmosphere keeping your house cool and saving your money thousands of dollars a year on your air-conditioning bill. […]
Reviews and Testimonials for Big Green Men in Miami
I did my homework before finally choosing Big Green Men to clean my roof, house, pool patio, mailbox, windows. The team arrived on time and began working immediately. They took great care to protect my landscaping and worked constantly and efficiently without breaking for lunch...only water breaks. They were professional from beginning to end and I would highly recommend this company to make your roof and home look like new.
I can count on Big Green Men to have the equipment necessary for the jobs I need them to do. They have state of the art equipment and the ability to use it safely and correctly. I have them on speed dial. They always arrive on time and are ready to go to work. They do a really great job, and often will go beyond what's expected of them. I highly recommend them.
Give Your Coral Springs Pressure Washing & Industrial Specialist a Call Today!