Drywall Repair for South Florida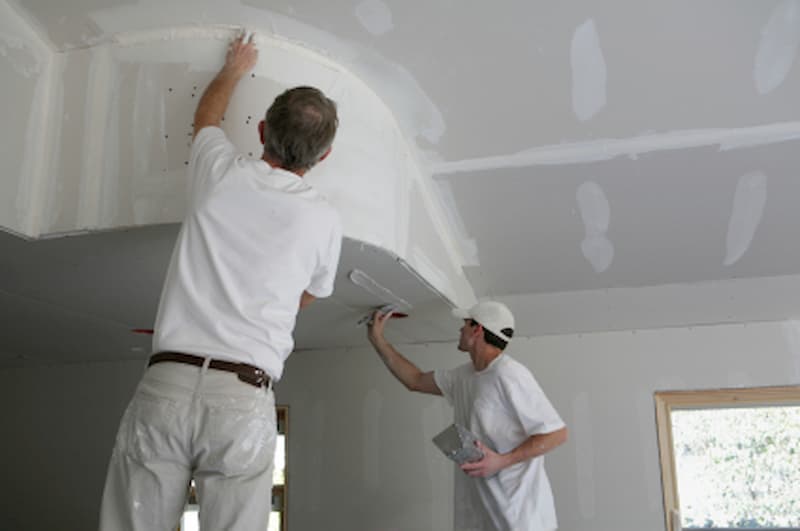 If you are in the market for South Florida drywall repair work then you have probably already heard the Big Green Men name. Since 2000 we have been the premier local choice for this type of quality work. Drywall is a material used to create ceilings and walls inside your home. It is also used to repair or patch holes in plaster walls that are too big for spackling or joint compound repair.
Drywall is conducive to painting and can be textured in multiple ways. It is easy to install, pliable and is a great choice of material for your home's walls and ceilings. Much more goes into repairing drywall than the average South Florida homeowner realizes. That is until they attempt to do it themselves.
That small hole that seems easy to patch can quickly turn into a large, unsightly bulge on your wall. These can be difficult to smooth out and almost impossible to disguise. Instead of attempting to take care of any of these repair issues on your own, just let our team get the job done for you.
Drywall Repair Experts
This is an especially important service for anyone planning on getting interior painting done as well. You want to be sure your walls are in the best shape possible before repainting them. So much can happen to your drywall, especially over time. Yet really, your walls and ceiling are at risk from the moment you start to move in.
Moving bulky furniture and boxes around, your walls are bound to get some dings and marks from the beginning. Our job is to help make them look as good as new again, if not better. So let us show you just how much potential the inside of your home still has by improving the overall look.
South Florida Drywall Repairs
You put so much effort into making your home look its best, both inside and. Yet it is important to really think about the fact that details that seem minor can really make a big impact. So you may have the finest interior décor but if your walls are in disrepair, what do you think is going to get noticed?
Sadly, many homeowners who try to take care of this as a DIY project only make it look worse. If not handled with professional precision, it is only going to stand out more and look that much worse. Let our trained, skilled and experienced experts take care of the job for you.
We look forward to being the top name you can trust in for your South Florida drywall repair and similar service needs. We want you to feel confident about who does your work and the quality of work you will receive. At the end of the day it is as important to get the best in customer service as it is to get quality workmanship. With our South Florida pressure washing and drywall repair team, you will get both.
Big Green Men Offers These Services:
Drywall Repair Service
Wall Repair
Drywall Repair Contractor
Drywall Repair Company
---
Recent Drywall Repair Related Articles
Why Add a Drywall Access Panel When Making Drywall Repairs?

If you've ever had plumbing problems, you may have experienced times when your plumber had to tear through your drywall to get to the pipes. Unfortunately, there are times when you can't help causing damage to the drywall and this is true when your plumbing springs […]
Give Your Coral Springs Pressure Washing & Industrial Specialist a Call Today!