Fence Cleaning To Refresh Your South Florida Home Or Business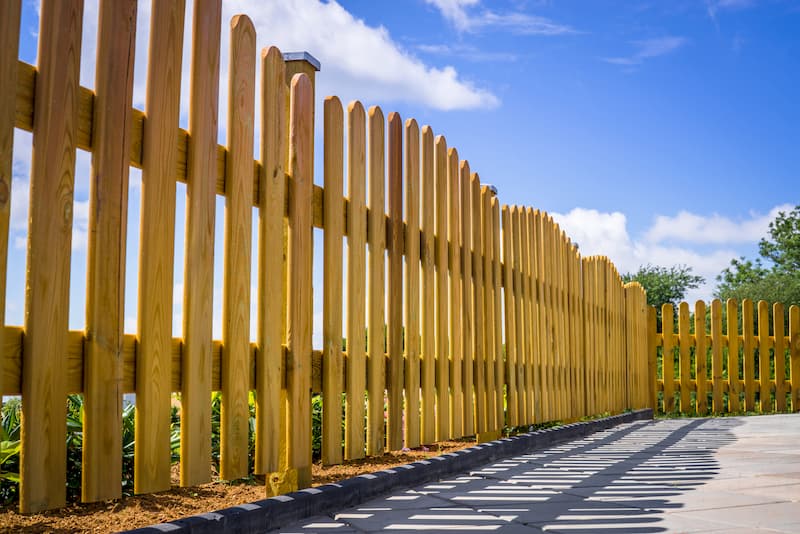 If fence cleaning isn't near the top of your home improvement to-do list, it's time to make an adjustment. Conditions in Miami put all of your exterior surfaces to the test, and regular pressure washing is a must. Let Big Green Men care for your fencing and other outdoor features with our safe but effective exterior surface cleaning.
We provide the most beneficial services to our residential and commercial clients, including anything from standard deck cleaning to stubborn graffiti removal services.
Clean surfaces look good and hold up better over time to inclement weather and the elements. If you've been procrastinating, it's time now to schedule your fence cleaning. We want to help you revitalize the look of your entire property because your dream house can't look its best with a dirty fence surrounding it.
Wood & Vinyl Fence Washing
Our pressure washing for Miami area clients is among the best in the area, including tasks like fence cleaning. We offer premium cleaning services for wood and vinyl fencing, and in case you didn't realize, there are some integral benefits to keeping current with cleaning your fence:
Curb Appeal: Obviously, your home can't look picturesque without the perfectly clean fence in place, even if it isn't a white picket.
Reduce Maintenance: Exterior cleaning is a form of preventative maintenance, so you lower the risk of damages and repair needs.
Longevity: Keeping your fence clean and free from damage is the best way to maximize its lifespan.
Property Value: The better your property looks and the better condition everything is in, the higher your property value.
Prevent Staining: Stuck on grime, algae, fungus, and other contaminants look bad, but the longer you wait to clean it all off, the more likely it is to permanently stain your fence.
Include the fence as part of your routine cleaning, and let us take care of this aspect of your home improvement plan.
Promote Health & Wellness
Imagine sending your kids outside to play so they can get some fresh air, and the substances stuck to your outdoor surfaces cause them to feel unwell. Mold spores, allergens, and other contaminants can lead to or trigger health issues like asthma.
Take good care of your home, property, and family with routine professional pressure washing. Call Big Green Men for assistance in Miami, and make sure to add fence cleaning to the service order.
Give Your Coral Springs Pressure Washing & Industrial Specialist a Call Today!