South Florida Waterproofing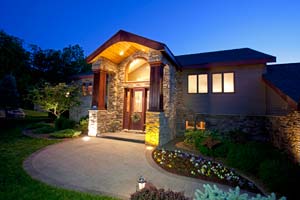 Anyone who has lived in Florida knows the importance of South Florida waterproofing. When you live in this area, moisture is a constant presence and something to battle on an ongoing basis. With the humidity levels that are always high year round it is important to make sure your home and other investments are fully protected against the elements. There are countless reasons why getting professional South Florida pressure washing and waterproofing is so essential to life here and taking care of your home.
For instance, did you know you need to pressure clean any surface that is going to be waterproofed. Waterproofing actually makes the surface repellent or resistant to liquids and requires different approaches depending on whether you are doing wood like teak or stone or a concrete pool deck. So obviously you have to be confident that you are working with someone that understands the nature of various surfaces and which ones require what approach for sealing.
Waterproofing Professionals
It also helps that treating your wood and stone surfaces adds a huge amount of curb appeal. Oiling your hardwoods not only brings back the original beauty, it also protects a very expensive investment from rotting, splitting, warping and generally degrading. All kinds of wood surfaces, as well as other surfaces, need to be treated to help protect them. From your patio to your boat deck.
This area is subjected to some damp weather and moisture that constantly lingers. So if you want to protect your home you need to have this service taken care of. We offer different types of services in order to create a barrier that will fully protect your home. Without taking care of this type of work, you are putting your home at risk of major problems like mold and rot.
South Florida Waterproofing
Of course you can take care of more than treating your wood surfaces. It's also about taking care of surfaces like concrete flooring. This makes otherwise porous surfaces easier to clean and more resistant to problems related to mold or anything else linked to water and moisture. Taking the best care of your house possible means also protecting it from potential problems. Water and moisture have the potential to threaten even the very structure of your house.
Not to mention, protecting your home against problems like mold is also about protecting your family from possible health problems. Your home can develop serious issues like black mold, something that can literally make your loved ones deathly ill. The last thing you want to do is create an environment where your family is supposed to feel safe and instead gets sick.
So let us help you take care of this essential service. Since 2000 we have been the name to trust in for this and other important services for around your home. Call us today to set up your South Florida waterproofing.
Big Green Men Offers These Services:
Water Proofing Contractor
Roof Waterproofing
Under Deck Waterproofing
Give Your Coral Springs Pressure Washing & Industrial Specialist a Call Today!