Cabinet Painting Is A Low-Cost, Fast Way To Upgrade Your South Florida Property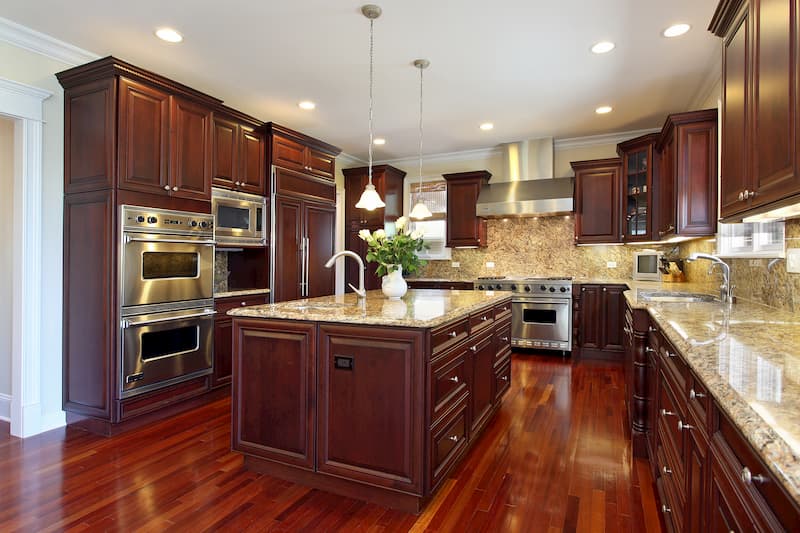 Miami homeowners love the trend of cabinet painting, and Big Green Men is here to take care of this service for you. While we may be known for exterior jobs like house washing, we're as dedicated to perfection for all of our home improvement work.
Revitalize the appearance of your existing cabinets with a makeover. Refacing, resurfacing, or painting cabinets is a great way to completely transform the look and feel of your current cabinets. Plus, the new finish is a protective barrier that helps make your cabinet doors more durable.
Breathe new life into old cabinets and extend longevity by giving your cabinetry a new look. You'll love the drastic changes we can accomplish with professional cabinet painting. Take a look at our portfolio of previous work and call us to schedule a time for a consultation to discuss your project.
Kitchen & Bathroom Cabinet Painter
We continue to be proud of our reputation for pressure washing for Miami area homes and businesses. Customer satisfaction is what drives us to give it 100% every day. However, it's important to be able to remind local property owners that we're just as dedicated to service excellence for projects like cabinet painting.
We offer painting services for cabinets in your kitchen, bathroom, or any other room you have cabinets in need of a new look. Why is painting beneficial for your existing cabinets?
Affordability - It's more cost-effective to repaint instead of replacing your cabinets.
Eco-Friendly - Repurposing what you already have and preventing useable materials from ending up in a landfill is the greener choice to make.
Transformative - Even if you're not renovating your entire kitchen, painting the cabinets will give this space a whole new look.
Value - Modernized cabinetry improves the value of your home with less financial investment than new cabinets.
If you're ready to get started with changing the look of your cabinets, give our team a call.
Let The Pros Handle The Work
Painting your cabinets is a task better suited for professionals than the DIY approach. The good news is that you're still saving money because repainting is more economical than replacing cabinets.
At Big Green Men, we'll get impeccable results that will make your cabinetry look as good as new, if not better. Please give us a call to discuss cabinet painting for any room of your home in Miami or surrounding locations.
Give Your Coral Springs Pressure Washing & Industrial Specialist a Call Today!